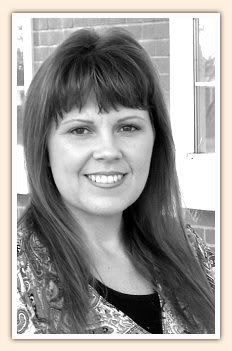 I grew up in Southern California, attending a public school in the Centinela Valley School District, just 15 minutes south of LAX Airport. I graduated in 1990, then moved to Reno, Nevada. I met my husband in Sparks, Nevada at a plastics factory and we began attending a local church together. Long story short, we married and moved to Northern California.
I'm a Stay-at-Home, Homeschooling mother of four children, ages 7, 10, 14, and 17. The three oldest being girls and my last child being a boy, FINALLY!
I volunteered as a deaf interpreter in The Church and taught Sunday School for nearly 10 years, before answering God's call begin Growing in Grace Magazine for girls. My husband is currently the Executive Director at a Christian 12-Step Recovery Rescue Mission and traveling evangelist. I completed my course of study for 'Women Reaching Women, Begining and Building a Growing Women's Ministry' with
Lifeway
.
I have been speaking locally for one year, alongside my husband. I am working on writing two books, and have my Christian Drug and Alcohol Counseling license. (
ACADC
, CSAC 1) My greatest pleasure is seeing my children understand God's Word and then seeing them convey their faith to family and friends.
My strongest desire for women to know that God is a BIG God and He can do anything! God really does change hearts today and He desires for marriages and families to remain intact. He wants to give His power to help any woman who has a desire to fight for their marriage and family. The enemy knows that he has a short time and he is battling to destroy our families, we must NOT back down and allow him the victory. God has the victory, we just need to claim that, in His Holy Name!
You can read my testimony *
here
*.
My devotions at
Faith Lifts
with 5Minutes for Mom.
Articles
by Sisterlisa.