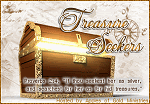 Proverbs18:24, "A man that hath friends must shew himself friendly: and there is a friend that sticketh closer than a brother."
As I teach my children their English and Grammar, we come across words that are known as verbs. There are two verbs that shine in my eyes in that verse. Those verbs are 'shew' and 'sticketh'. If you have ever played Mad Libs you'll know that a verb is an action word. This tells me that being a friend is more than just saying we're a friend, but we see in this nugget of scripture that friendship is an action.
Is there a friend in your life that you haven't practiced those verbs with lately?
Your Turn:
Share 3 ways you have shown your friendship with someone this week.