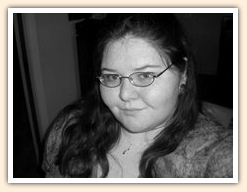 I am the only child of a single mother. Because of this Mama and I are very close. While I was growing up we had a special relationship that only could have come from God. Being raised with just the 2 of us allowed me to see how a woman learns to lean on the Lord. I have learned so much about having a walk with God watching my Mother.
I have recently come to the realization that God can be my everything. I used to know that, but it was not truly in my heart. It was just head-knowledge. I have had many things come into my reality that were head-knowledge previously. I was always very big on logic and thinking things through, but I was convicted of that. Logic is the opposite of faith. It is relying on your own understanding instead of leaning on God.
I am so in love with the Lord right now in a way different than it ever had been. I was always brought up to know the Bible. Recently I have come to live out the Bible in a freedom that
I never thought was possible. God is showing me things in such a real and close way. I love knowing without any doubt that He cares about the tiny details of our lives.
I came to Christ on February 23, 2007 as I was riding a bus back to college from a ladies conference in Napa, CA. I had been a "good Christian girl" for many years at that point, but it was never really MY Jesus or salvation. It had always been me doing what I knew I was supposed to.
I love writing, photography, crochet, and reading. I have been spending more and more time studying God's Word and I love It even more then ever. I hope to share what God gives me in a way that is a blessing to you.
Articles
by Cassandra.