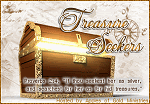 Proverbs 1:7, "The fear of the Lord is the beginning of knowledge: but fools despise wisdom and instruction."
God is our ultimate source of wisdom, for He is wisdom. The beginning of our knowledge of Him is so valuable. Peter told the lame that he didn't have silver or gold, but could intriduce them to Jesus. Such wisdom and instruction in those words. Do we really understand Jesus? Are we really perceiving what he is saying to us today?
Proverbs 1:2, "To know wisdom and instruction; to perceive the words of understanding;"
A great verse to apply to your life for inspiration in gaining more knowledge. Getting an education is vitally important, yet the wisdom of God is far more important.
Luke 4:4, "

And Jesus answered him, saying, It is written, That man shall

not

live

by

bread

alone

, but by every word of God."
Studying academics aren't the only thing we should be studying. We can see children grow up to be doctors, only to perform abortions. We see teens grow up to be teachers, only to teach a classroom that we come from monkeys. We must use wisdom in how we educate our young people today. They are the next generation. Ponder that for a moment.