by Sisterlisa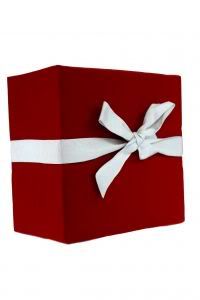 This year my family has decided that our focus was definitely not going to be on gifts. We have had some financial blessings and felt it was more important to get what the children needed rather than what they wanted. They know that pretty wrapped up packages would be very limited, if any at all. We were able to get some shopping done the other day and were blessed beyond measure at the sales we happened upon. God stretched every dollar we spent!
We explained to the children that what they were getting that day was their gifts and it was much needed clothing. Our children are all in a growth spurt right now and are outgrowing their clothes faster than you can blink. ;O)
One of the girls asked, "Well then what are we going to do for Christmas?" To which I replied, "Have our traditional brunch and enjoy our family fellowship time. We'll relax and enjoy each other's company." There was no complaints at all!
Although we head up the local Toys for Tots and we have been able to get shopping done for the less fortunate children, my children have not expressed any amount of dissatisfaction over them not getting 'toys'. We certainly could probably budget some money towards some fun gifts, yet it is not our focus this year. Timmy and Gina will get one toy each and the older girls wanted clothing and we were able to do that already. Jess is getting something that she can take with her when the day comes that she'll be wed and we got Moni something she can use for her studies. (Which I KNOW she will be thrilled with.)
I am honestly relieved to not be so pressured about this season of gifts. We were able to splurge a bit on some special friends and I am not often able to be a blessing like that to others. My entire family was in support of this opportunity we had to be a blessing to others. The children could have whined about the money and wanting it for toys, yet they were just as thrilled to be giving to these friends.
I had a local pastor ask me once how he could get his kids to be like mine. I was shocked and honored to hear a pastor ask me this. I live with my children and know what kind of sinners they are and they know what kind of a sinner I am as a mother. I asked him to explain what he meant and he elaborated on how friendly my children are and how kind they are to those less fortunate.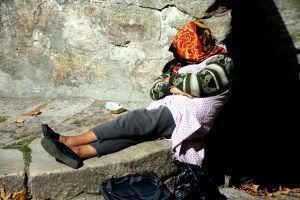 There was a time when we had very little. If it had not been for God working on the hearts of others we would have lived in a homeless shelter. People gave to us when we had nothing but friendship to offer in return. We focused on how we could give to others and sought opportunities to serve those who provided for us.
There was a woman who had four children and stayed at home. Her husband worked out of town four days a week and she was due with their fifth child. In their home they had wood floors and a large garden where they grew vegetables. We would go there each week and clean her floors for her and help with her garden. Jess was only 4 years old at the time, yet she worked diligently with me as we knelt down on our knees and scrubbed her wood floors so she would not have to. We volunteered to babysit for another women whose husband made her go back to work, cleaned the church after services, and baked cookies for those who were providing transportation just so we could attend church.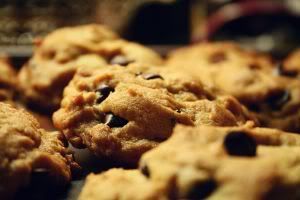 We worked hard and creatively to give back to others and I believe that God has used that in the lives of our children. They have compassion in their hearts and I am thankful for that. We have experienced deep heartaches in our family and have prayerfully responded through the Holy Spirit to each situation. We are not a perfect family, we do struggle with the same flesh everyone else does, but we do the best we can and ask God to fill the areas where we are lacking.
Are finances tight for you this year? There were times when finances were very tight for us and times when we didn't have any finances to speak of, but God showed us how we could still give to others. So many times we think we need to buy a gift for someone, yet we have found that the hand made gifts and gifts of time touched people deeper than any materialistic gift we could afford. Is there a nursing home you could visit and offer the light and hope of Christ to a lonely person who is bed ridden? Is there a widow who stays home alone that could use some company and help washing the dishes? Are there neighbor children whose family is struggling that you can bake cookies or make a crock pot of soup for?
There is so much more that we can do that does not require money. This year I have received the greatest gift I could ever ask for and that is the gift of friendship. God has given me a few very special friends this year and I feel like
my cup is overflowing
. Yet it was on January 24, 1995 that I was given the best gift ever and that was the day I received the gift of salvation.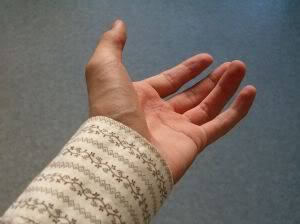 How can you offer these two gifts to others this year? The gift of friendship and the gift of salvation. When was the last time you offered someone the light and hope of the world by telling them about Jesus? It's easy to offer friendship to someone who is kind to you, yet Jesus offered His friendship to a world full of sinners who disregarded Him. Is there someone that is unlovable that you can extend your hand of friendship to and share the love of Christ?
Acts 3:6, "Then Peter said,

Silver and gold have I none

; but such as I have give I thee: In the name of Jesus Christ of Nazareth rise up and walk."
Peter did not have any money to give, yet he offered the truth of the gospel that only Christ can fulfill.
Dearest Lord Jesus, help us to see as you see. Show us who you want us to offer friendship to and those who want to know Christ as their Saviour. In your name I pray, Amen.

Sisterlisa is a homeschooling mom of four children and married to a ministry leader of a Rescue mission. She is the owner of Growing in Grace Magazine and AGMinistries.