Now that I have
homeschooled
for over two years I have learned so much about our national landmarks. You can find a listing of your states local landmark's at
The National Historic Landmark Program
. When I looked up California I saw several that I had already been to at one point in my life and some I had already taken my children to experience.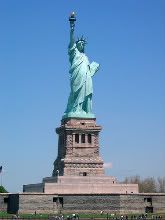 There's something so fun and interesting about landmarks. I think it is fascinating to be able to see a landmark or even hear it's name and already know what it represents. We know the the
Statue of Liberty
is a nation landmark that represents
'the gift of friendship America received from the people of France to the people of the United States and is a universal symbol of freedom and democracy.'
We know that the
"Gallaudet College, founded in 1864 as the National Deaf Mute College, has been since its inception the only institution of higher learning in the United States devoted specifically to the education of the deaf."
In my own town we have the famous
Bidwell Park
that was given to our city by Annie Bidwell, wife of General Bidwell who founded the town.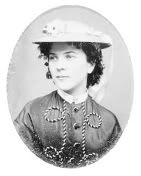 Many landmarks have well known reputations and specific meaning for them, even in the Bible we know of men who built landmarks to commemorate something God did in their lives. We see in
Exodus 17: 12-16, "But Moses hands were heavy; and they took a stone, and put it under him, and he sat thereon; and Aaron and Hur stayed up his hands, the one on the one side, and the other on the other side; and his hands were steady until the going down of the sun.

13And Joshua discomfited Amalek and his people with the edge of the sword.

14And the LORD said unto Moses, Write this for a memorial in a book, and rehearse it in the ears of Joshua: for I will utterly put out the remembrance of Amalek from under heaven.

15And Moses built an altar, and called the name of it Jehovahnissi:

16

For he said, Because the LORD hath sworn that the LORD will have war with Amalek from generation to generation."
This is just one of many examples where a follower of God built a landmark and named it after God because of something He gave them. Sometimes it was due to a victory in battle, other times it was for how God provided what they needed to survive. Any time an altar or landmark was built for the Lord it was for worship, glory, and remembrance. It was a way that God's people could show their appreciation for what he did for them.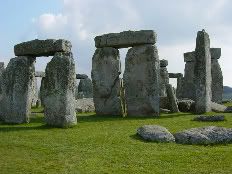 Sometimes a landmark is built and we have no idea why.
Stonehenge
, for example, is such a place. No one knows for certain why it was built, yet it stands and continues to gain interest by millions of people trying to figure out why it was built or what it represents.
We look our lives today and see landmarks within our own families that have been handed down through the generations, yet do we really know what they represent or why we keep honoring them? We just experienced that question over our study of the
origins of Christmas
and
Halloween
. Yet we have many traditions, landmarks, that we are handing down to our children. We must be wise in what landmarks we are setting up for them. It is our responsibility to raise our children in the love and admonition of the LORD.
Yet many times we are raising them to idolize Hollywood and it's glamorous stars, or the so called heroes in the sports industry. Is there a day your children know is the movie day at the theater or the day they get new movies from the video store? Do you instill the landmark of worldly events or a godly heritage?
You can begin your new year on the right foot by setting up godly landmarks for your children this year. Sunday is the day we attend church. We also have a midweek service. In the last 14 years I have only missed a small handful of services and I can tell you it was because I gave birth to children, had surgery, or someone in the family was very ill. We rarely miss church. It is a landmark I want my children to grow up with.
Do you have a landmark of Bible reading in your family? Is there a Bible easily available for any question that comes up during the day or do you have to find it under a stack of other books collecting dust? Do you have a family time to worship the Lord together? Or do you spend your singing time with the Karaoke machine singing songs from the 80's? Is your prime time spent in family devotions or in front of the television?
Many people are
writing down their goals for the new year
, but are we adding those important landmarks to the list? Maybe you've set up a godly landmark in your family, but have removed it. Maybe life got too busy and it simply slipped away. God is specific about how He feels about that:
Proverbs 22:8, "Remove not the ancient

landmark

, which thy fathers have set.



Let's work on building a godly heritage for landmarks in the lives in our children and once again setting up the ones that were forgotten. What landmarks are you praying about adding to your lives in 2009? Are you willing to confess the ones you will begin to tear down?