Today I sat in a meeting and my Pastor was talking to us about the "Great Commission". It got me thinking about the word 'great'. Sometimes we tend to think of the term as over used. I don't think it really is, we just use it to describe things that are excessively good. That's not enough to truly qualify as GREAT.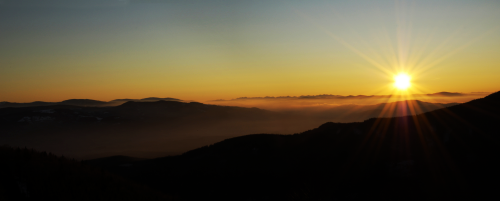 The dictionary gives us a few definitions that I think fit much better - being such in an extreme or notable degree, notable; remarkable; exceptionally outstanding, of extraordinary powers; having unusual merit; very admirable. All of these definitions make me think first of God Himself. There could never be anyone greater.

1 Chronicles 16:25




"For great is the LORD, and greatly to be praised: he also is to be feared above all gods."



Psalm 48:1-2




"Great is the LORD, and greatly to be praised in the city of our God, in the mountain of his holiness. Beautiful for situation, the joy of the whole earth, is mount Zion, on the sides of the north, the city of the great King.

"



Psalm 135:5




"For I know that the LORD is great, and that our Lord is above all gods.

"



Psalm 145:3




"Great is the LORD, and greatly to be praised; and his greatness is unsearchable."
These verses all talk about how worthy of praise God is, but there are so many other verses I could have used. No matter how much we think we know about God there is always so much more to learn.

That is one of my favorite characteristics about Him. There have been so many times when I feel like there isn't anything left to learn about many subjects in my life, but it can never get like that with God. There will never be enough time to learn all there is to know about Him. I absolutely love that I can spend my entire life studying just Him and never know the half of it. There is a sense of security in the fact the He is so much greater than even my imagination.

I have always had a very active imagination so that has made a big impact on the way I see things. I feel like God gave me a brain specially designed so that I would be constantly curious about Him. Never being able to find the end of something only makes me want to find out more. I hope I'm not the only one who thinks like that.

No matter how much we think we know there is always room for improvement. Let's make this year one in which we try to improve our walk with God as well as any other resolutions we have made.



Cassandra is a single young lady in search of a deeper walk with Christ. She is pursuing her college level studies from home and blogs at
Content of Praise
.