Maybe you have seen the commercials for the built in alarm systems. I have often wondered about getting one for my home. I do agree that sometimes these systems can be expensive, but I try not to look at it as an 'expense', but rather an investment. I'm not as worried about my material items being stolen as I am the safety of my family. An alarm system would help protect my family, if I have the right one for our needs.
I saw a commercial that showed a woman opening the door only to see a man about to enter her home, the alarm went off! The alarm system immediately contacted someone in an office who was prompted to call the home to check on the family. Just because an alarm goes off doesn't mean you are in the clear. Sometimes an intruder will pursue no matter what.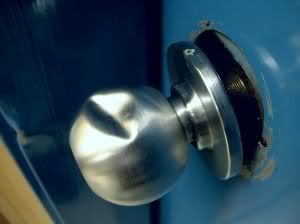 Yet just having a home alarm system isn't enough to safeguard a family. We also need to pay attention to our surroundings. There are other ways we can protect our homes from intruders. Our marriages and families also have an intruder lurking, waiting in the dark, preparing for the attack. We must do everything we can to protect our marriages and our families from intruders.
24/7 Monitoring:
The most efficient marriage and family security system is the Holy Spirit. The Holy Spirit, when in constant communication with Him, can trigger that alarm system when danger is imminent. God's eyes are never closed to our lives. He always knows what is lurking. When we keep an open relationship with the Lord, He can freely speak to us and we will hear from Him.
John 10:3, "To him the porter openeth; and the sheep hear his voice

: and he calleth his own sheep by name, and leadeth them out."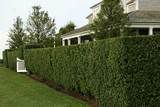 Prevention:
Is your home easily seen from the street or do you have high dense hedges that hide the front of your home? Sometimes we allow those hedges in our lives to grow too thick and it obscures the vision from seeing clearly. These hedges are growing thick and not allowing our family and friends to see us. This happens when we isolate ourselves from fellowship with godly people. We take the idea of 'privacy' too far and it causes us to be unprotected. God gives us friends and family to help us be accountable. Do not allow that hedge to hide you away from the people who care about you.
Matthew 13:7, "And some fell among thorns; and the thorns sprung up, and choke

d them:"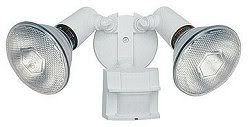 Home Security Equipment:
Do you have a sensor porch light that shines automatically? The Bible is a light in our lives. When we read the Bible faithfully it shines a light in our lives. It shows us what areas we are weak in so we can make the necessary steps to protect ourselves. We need to know what is ahead of us so we won't stumble in the dark, or allow an intruders to cross our paths.
Psalm 119:105, "Thy word is a lamp

unto

my

feet

, and a light

unto

my path."
Rapid Response:
Does your neighborhood have a neighborhood watch support system set up? We should all have godly, wise people in our lives that we can be accountable too. We should be able to have an open relationship with someone within our Church body that can be honest with us if they see impending danger. When we keep an open relationship with an honest trustworthy person then we won't be offended when they point out something in our lives that could potentially make it easy for a intruder to break in.
Proverbs 11:14, "Where no counsel is

, the people fall: but in the multitude of counsellors

there

is

safety

."
Investment:
After hearing the details of why we need a security system and how it works, people often ask "How much is this going to cost me?" Yet that question is from one perspective and that perspective is one lead by worry. If you know that danger lurks and you have the opportunity to have a security system to help protect you, then making the commitment to install the system is not a 'cost', but rather an investment. Marriages and families don't stay intact simply living the day to day life. They remain intact because someone has invested in a security system to keep it safe. There are intruders lurking everywhere, especially when they know there is something valuable inside.
It is worth the investment to protect!
When you invest in your security system, it's not a one time decision. You must have regular tests and checks to the system to make sure it is functioning at full capacity.
I pray you will set up your Marriage and Family Security System and commit yourself to having regular tests and checks to be sure you are always safeguarded from intruders.

Sisterlisa is a homeschooling mom of four children and married to a ministry leader of a Rescue mission. She is the owner of Growing in Grace Magazine and AGMinistries.
Related Articles:
24/7 Surveillance, How's Your Communication?