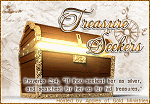 Proverbs 6:3-5, "3Do this now, my son, and deliver thyself, when thou art come into the hand of thy friend; go, humble thyself, and make sure thy friend. 4Give not sleep to thine eyes, nor slumber to thine eyelids. 5Deliver thyself as a roe from the hand of the hunter, and as a bird from the hand of the fowler."
As soon as we realize that we have put ourselves in the position to be at opposition with a friend, we are responsible for making that right as soon as possible. And what do we say to those who care not to reconcile? As much as God wants to see reconciliation among His children, it can not be forced. Pray for your friends and their walk with Jesus. Their friendship with Him is so much more valuable than we think.

Sisterlisa is a homeschooling mom of four children and married to a ministry leader of a Rescue mission. She is the owner of Growing in Grace Magazine and AGMinistries.