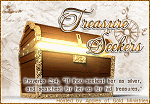 Proverbs 6:6-11, "
6
Go to the ant, thou sluggard; consider her ways, and be wise:
7
Which having no guide, overseer, or ruler,
8
Provideth her meat in the summer, and gathereth her food in the harvest.
9
How long wilt thou sleep, O sluggard? when wilt thou arise out of thy sleep?
10
Yet a little sleep, a little slumber, a little folding of the hands to sleep:
11
So shall thy poverty come as one that travelleth, and thy want as an armed man."
I understand there are days when we know we need some extra shut eye, but we need to be careful of how much and how often. Maybe you think "Why not? Who will know if I'm sleeping in?" God knows when we allow ourselves to sleep in just because we don't want to wake up and yet we are commanded not to love sleep. Too much sleep will make it more difficult to wake up and more difficult to develop a proper sleep schedule. Just as too little sleep can ruin our mood, also too much sleep can do the same thing. What can happen if we allow ourselves too much sleep? We become lazy and don't accomplish a lot during the day. But is this the only sleep He could be talking about here?
Sometimes we are asleep spiritually and not able to see clearly. Are we slumbering before the presence of our Lord? Do you need some Living Water and Breath of His Spirit to wake you?
Luke 11:13, "If ye then, being evil, know how to give good gifts unto your children: how much more shall your heavenly Father give the Holy Spirit to them that ask him?"
If you're feeling spiritually sleepy, ask Him to revive you.

Sisterlisa is a homeschooling mom of four children and married to a ministry leader of a Rescue mission. She is the owner of Growing in Grace Magazine and AGMinistries.