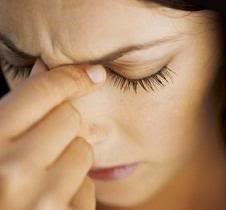 How many times have you found yourself saying, "I sure didn't get much sleep last night" or "I couldn't sleep because I was so worried about this or that"? Up all night or fretting all day? Snippy at everyone you had contact with? We have all been there a time or two, and some people are still there. Have you ever asked yourself why?
Anxiety, worry, fretting over things you have no control over. Doubt starts to creep in? What's a believer to do when in this situation? Look it up in the Bible. Ever try to find the word anxiety or the word
worry
in the Bible? That's because those two words are not in the Bible. (Unless you have a encyclopedia of topics and texts in the back of your Bible, and if you do, you will notice those two words are forbidden by God.) I couldn't figure out why, if these are so important that they are forbidden, they are not in the Bible. If you look them up in the dictionary you will see why.
Doubt
is in the Bible, but it is rebuked.
Anxiety:
Disturbance of mind regarding some uncertain event, misgiving; solicitude. Strained or solicitious desire. (Solicitious means
full of anxiety or concern.
)
Synonyms:
Anguish, apprehension,
care, (noun)
concern, disquiet, disturbance, dread, fear, foreboding, fretfulness, perplexity, misgiving, solicitude, trouble, worry.
Notice that the word "care" is in bold. God does use this word in the Bible. The word
care
, when used as a noun, means . . . . .you guessed it. . . . . ANXIETY! AND all the above.
Now all the scriptures start coming together. I had listed all the scriptures I could find in Strong's Concordance that had anything to do with this subject and the word CARE is used in place of these other words.
Jesus makes it very clear in Matthew 6:25-34 that we are not to worry and fret - that He will take care of us.
Jesus also tells us in Matthew 13:22b that
"the care of this world, and the deceitfulness of riches, choke the word, and he becometh unfruitful."
When Jesus stopped at the home of Mary and Martha, Jesus told Martha
"Martha, Martha, thou art careful and troubled about many things"
;
In Paul's advice to the unmarried in
1Corinthians 7:32, "But I would have you without carefulness. He that is unmarried careth for the things that belong to the Lord, how he may please the Lord; 33 But he that is married careth for the things that are of the world, how he may please his wife."
(And vice verse for the women in the next two verses.) Christ wants us to be without CAREFULNESS, without WORRY, without DOUBT and without ANXIETY!
So my dear believers
"Be CAREFUL for nothing; but in every thing by prayer and supplication without thanksgiving let your requests be made known unto God" (Philippians 4:6)
and by "Casting all your CARE upon him; for he
careth (verb)
for you."
Also Jesus tells us
"And seek not ye what ye shall eat, or what we shall drink, neither be ye of doubtful mind." (Luke 12:29)
Now, if you are ready to cast all your cares, worry, fretting, doubt and anxiety upon the Lord, pray and ask God to do just that for you in Jesus' name and you just may get a really good nights sleep.

Marsha is a Stay at Home wife, Sisterlisa's mother, and Titus 2 Grandmother to six grandchildren.