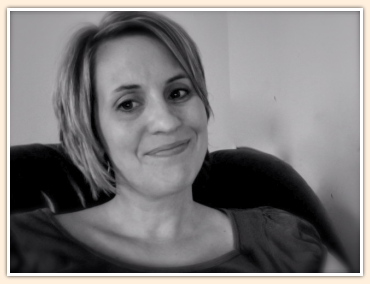 Paula grew up in a farm in southern Iowa, where she learned how (not) to drive a tractor, what it's like to chase cattle in your nightgown in the dead of night, and the grim realities of the food chain (especially as it pertained to a calf she'd named Romeo). But she also learned what it meant to be a true neighbor from her loyal dad, as well as the power of genuine hospitality as an unspoken ministry from her kind and compassionate mom.

After graduating from college with an English degree, she married a boy she'd known since she was 5 but didn't start dating until after high school graduation. Starting out teaching high school Language Arts, Paula left teaching after 4 years and began a career as an editor for an educational publishing company, where she still works part-time.

Paula was blessed with three boys, which she didn't really know what to do with after growing up with only sisters. She started a blog in 2008 to share her crazy and often humorous life as the only female in a house with three boys, a husband, and a male dog. You can keep up with their antics at
www.boogersandburps.com
.
Although she grew up attending church, Paula knew at an early age that she was missing something but didn't realize until her thirties that the something was a relationship with Jesus. As she began her walk with Jesus, she still envied those who actually heard God speak to them. Studying and praying for discernment for several years, she secretly doubted whether she was special enough to receive a message from the Lord. After all, there were so many people who read the Bible more, said more eloquent prayers, and had memorized tons of Scripture. She questioned her importance in God's eyes compared to so many who seemed much more deserving of His attention.

Paula finally met God in the Nashville airport in February 2009. He sent her a message that she could not deny was for her through one of the most amazing young women she's ever met and then followed it up by a "coincidence" so incredible that it had to be a miracle. Since then, Paula has been amazed by how God speaks to her whenever she remembers to listen for Him.

Having a heart for evangelism, Paula longs to help others meet the "real" Jesus and experience the peace and purpose she has found in Him. She's excited to have the opportunity to provide inspiration at AGMinistries and hopes she uses the words God has given her to spread His light throughout the blogosphere and the world.

You can follow Paula on Twitter at @pjmomof3boys.